---
Campaign Running FAQs
How many hours does a campaign run for?
Typically, a campaign will run for eight hours. However, this can be scaled upwards or downwards by a little.
Are the campaign hours a set time, or can we decide them?
Without a briefing, our campaigns will run 9:00-17:00, but this can be changed to suit your objectives.
How far in advance do I need to supply artwork for a campaign booked with Mobile Media?
48 hours for digital, 7 working days for print creative.
How much share-of-voice do we get?
Our clients always receive 100% share-of-voice on all campaigns booked with us.
Do quotes include insurance and a driver/campaign operator?
Yes, all quotes provided by us include insurance and a campaign operator.
For the most up-to-date information, please visit our specification page.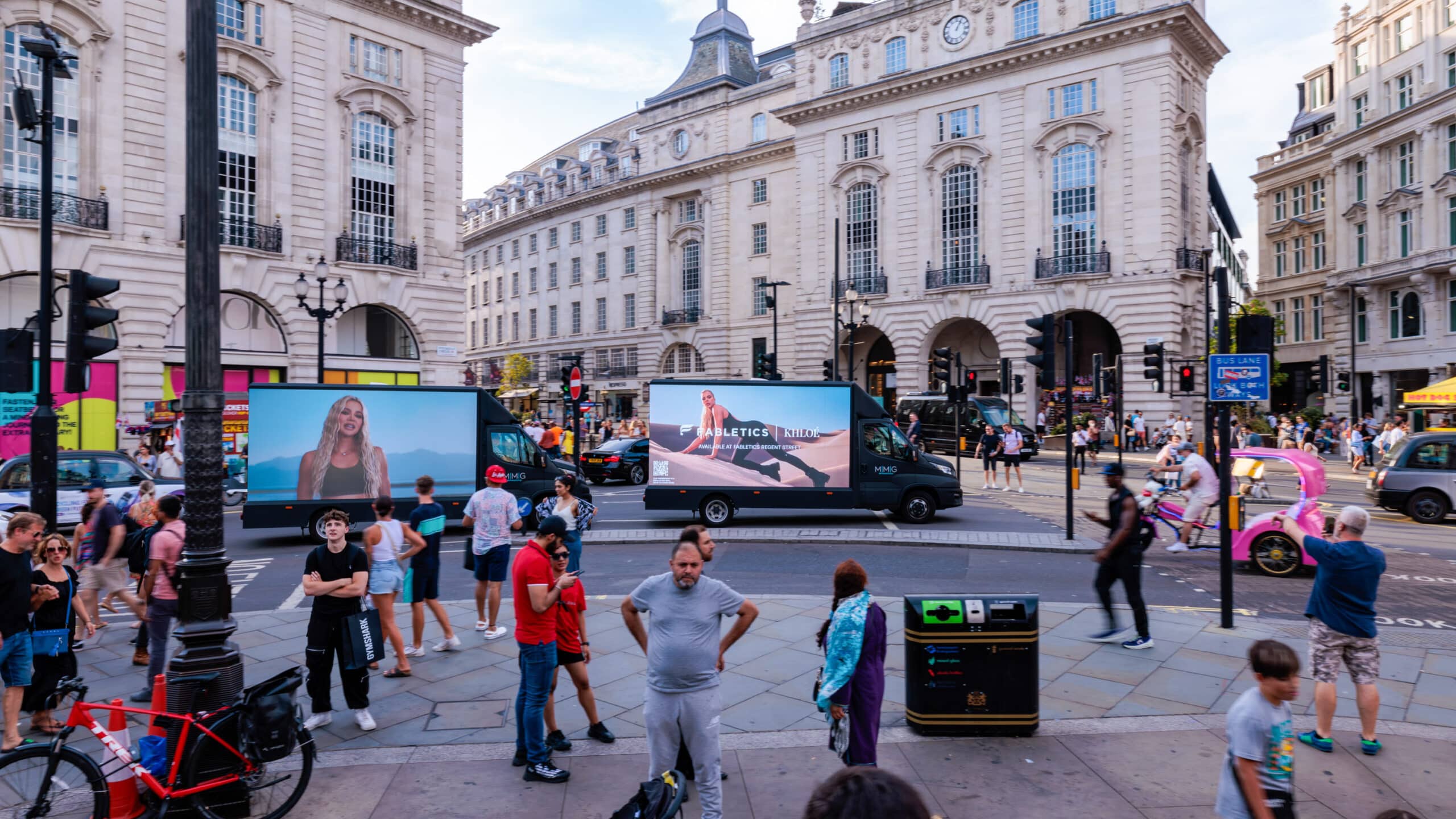 Can Digivans play full-motion content while out on a campaign, or does it have to be static artwork only?
Yes, our Digital advertising vans come with full-motion creative! This provides a great opportunity for advertisers.
Can we play audio through the Digivans?
Yes, we can provide Digivans which have speakers attached, ensuring you can integrate sound into your artwork.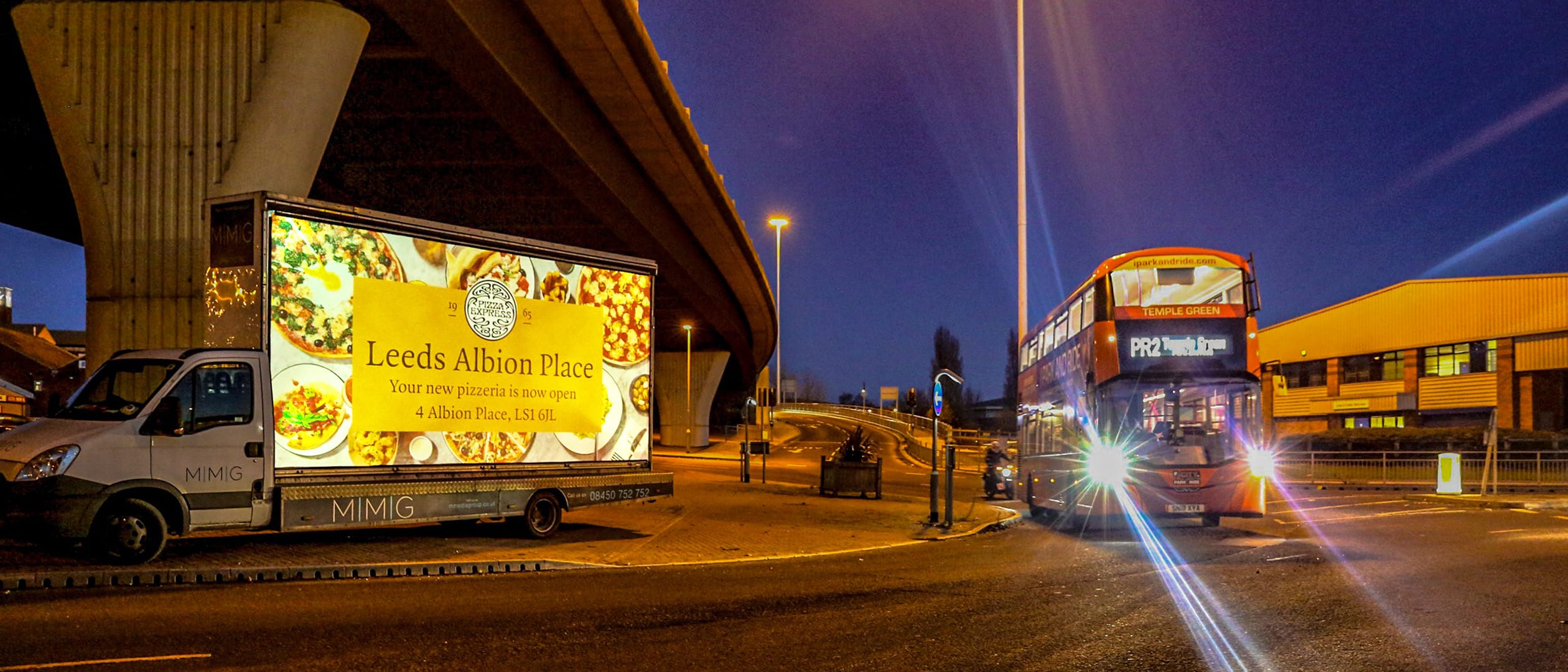 If it gets dark outside, will it decrease the performance of the campaign?
We often refer to these advertising vans as 'Backlit Advans' because they have lighting behind the banner. When the sun starts to set, the visibility of your campaign won't be affected.
Can we reuse the artwork after the campaign?
Artwork produced by our printers can be stored for up to a month for you to reuse in future bursts of activity, with a lighter fixed reuse free of  £225 +VAT.
Can we have a different creative on each side of the Advan, and is this more expensive?
This is completely possible and does not result in extra charges. You will simply need to supply the additional creative and inform us that you want to use the separate artwork on either side of the van.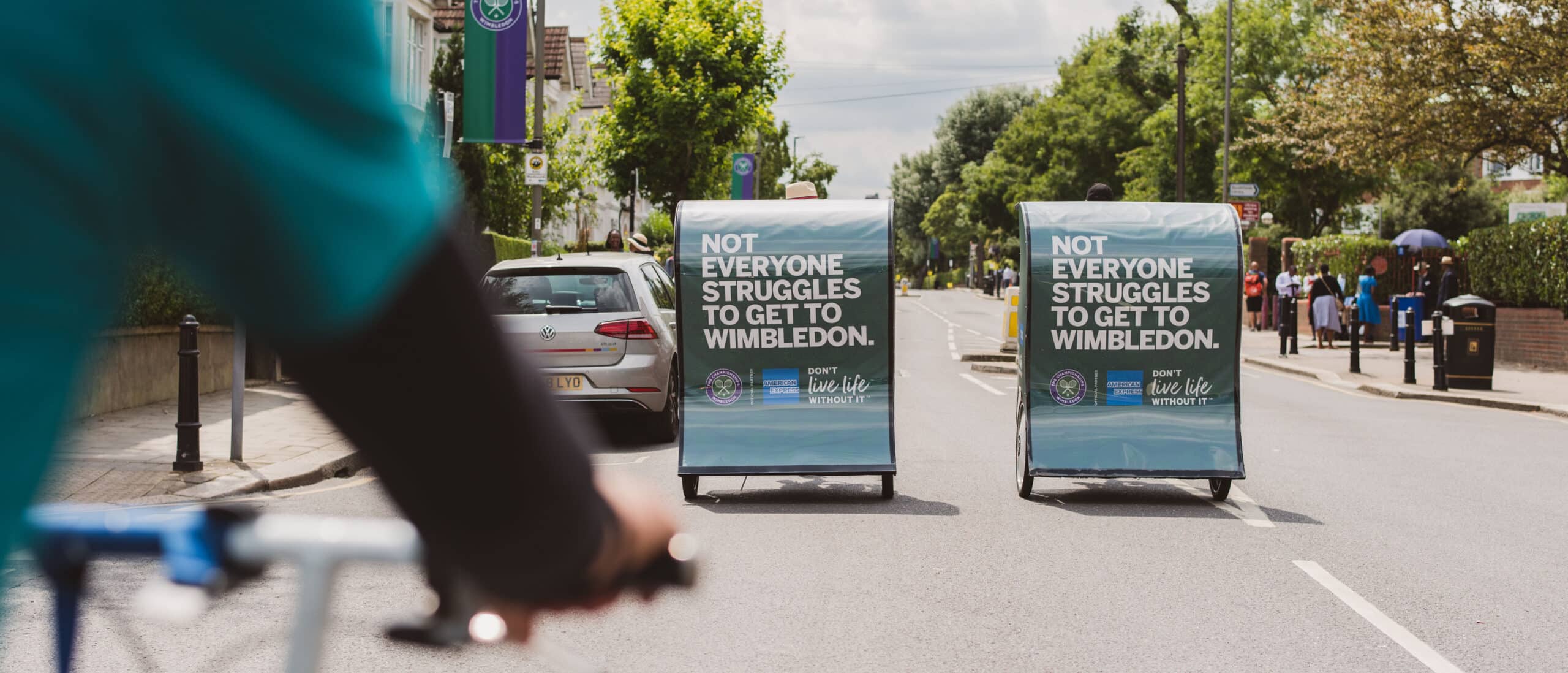 Can I use just one Pedicab?
You can run any number of Pedicabs for your campaign, but we'd always recommend a convoy like the above for greater exposure and impacts.
If your specific question is not answered in this article, get in touch with our specialist team.
---